Alabama Sen. Shelby says he'll write-in rather than vote for Moore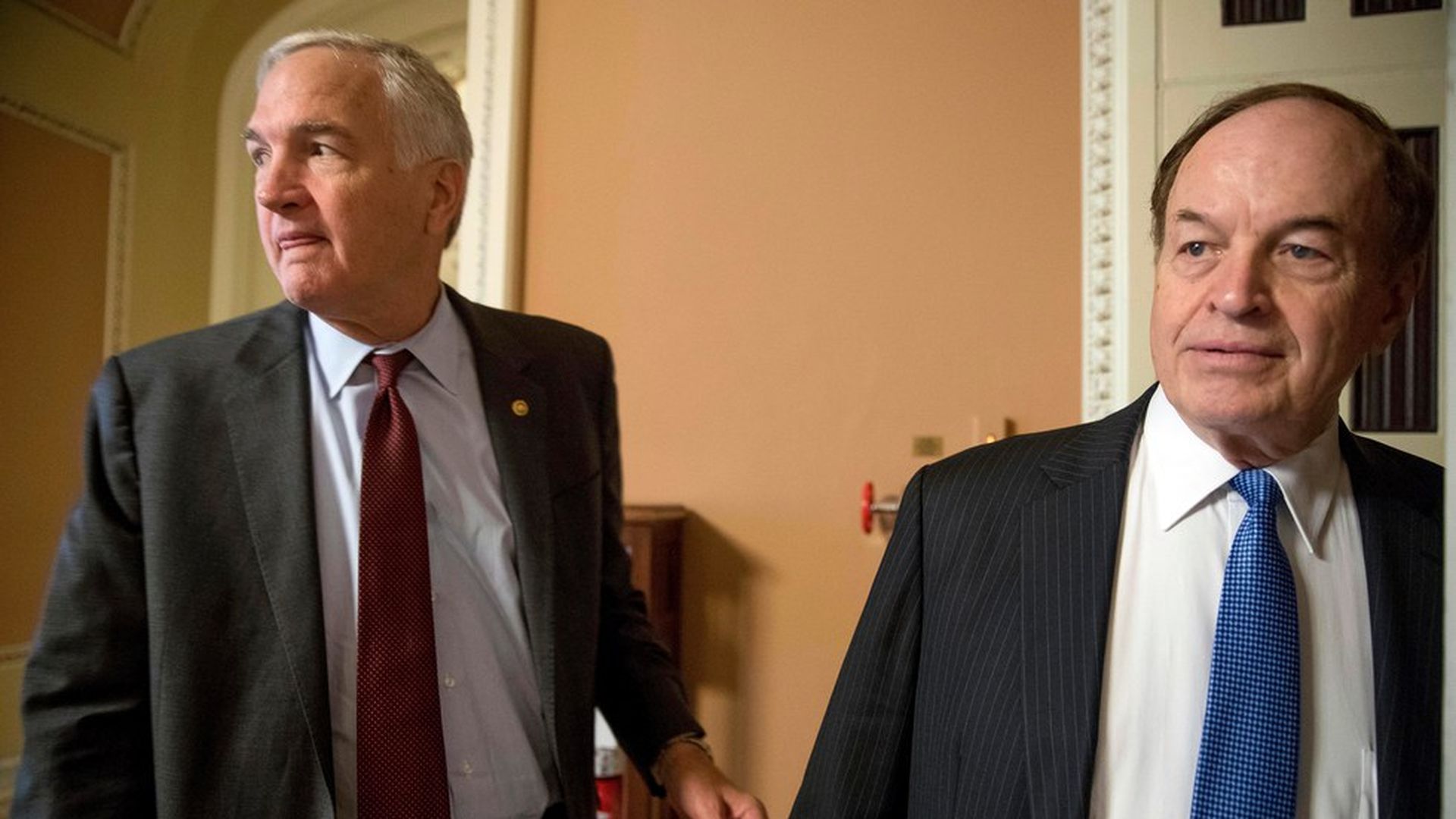 Alabama's senior senator, Richard Shelby, said he will write-in a Republican candidate in the state's Dec. 12 special election rather than vote for Roy Moore, who has been accused of child sexual assault, per the Hill.
The backdrop: Sen. Lisa Murkowski floated the idea of getting Sen. Luther Strange, who lost to Moore in the primary, to run a write-in campaign. And Majority Leader Mitch McConnell said Tuesday that Attorney General Jeff Sessions has the popularity to win as a write-in candidate.
Go deeper