Airbus inks massive jet deal with private equity firm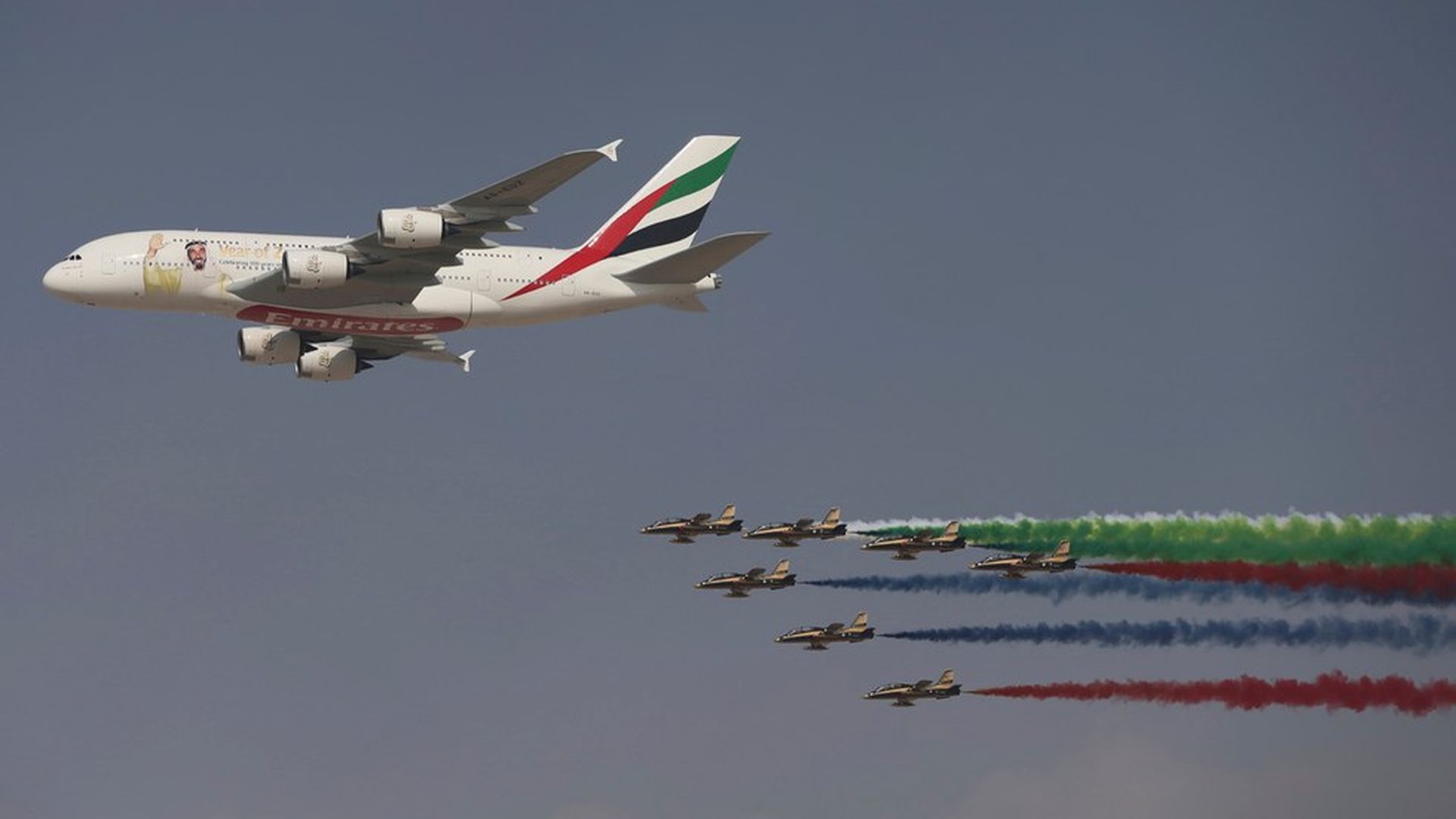 Airbus inked one of the largest aviation deals in history at the Dubai Air Show today, signing a preliminary order with equity firm Indigo Partners for 430 jets with a list price of $49.5 billion, per CNBC. Indigo Partners has a stake in four airlines around the world, including Frontier Airlines in the United States.
Why it matters: Even though Airbus "regretfully" won't be getting the full list price for the bulk order, it's a much-needed win for the European aircraft manufacturer which had been lagging behind its American counterpart Boeing in sales this year, especially after losing out on a massive jumbo jet order from Emirates at the air show earlier this week.
Go deeper