Advocacy group calls new tax plan a win for small business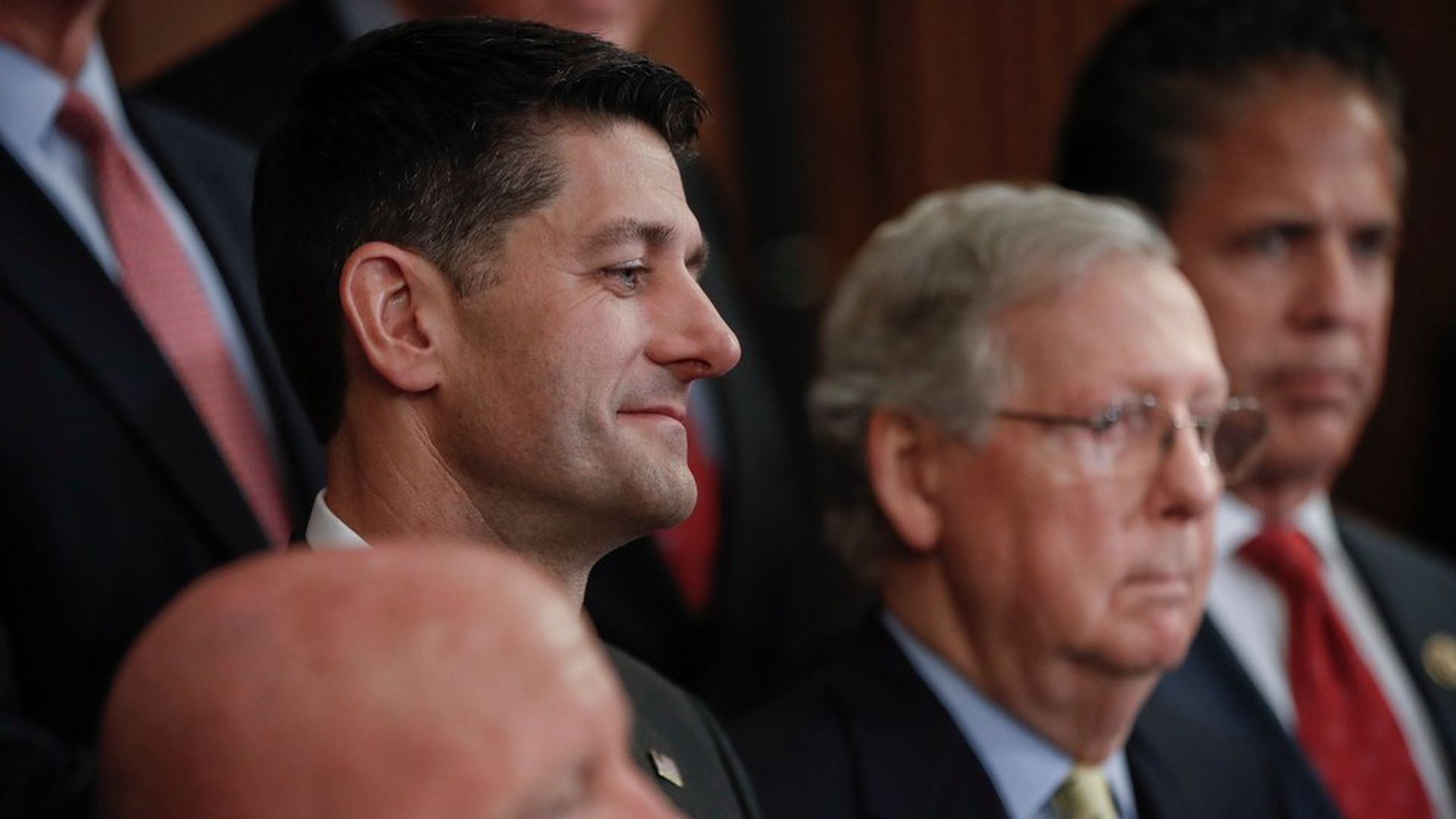 Alfredo Ortiz, president and CEO of small business advocacy group Job Creators Network, told Axios he was disappointed by the National Federation of Independent Business's disapproval of the House's tax reform plan released yesterday. He said it "became the headline" for small businesses' response to the tax plan, and that the inclusion of a small business tax rate within the code is a big win.
Why it matters: JCN, which has been funded by companies who advocate for low corporate taxes, led a multi-million campaign pushing for tax policies that benefit small businesses. There are improvements that Ortiz thinks could be made, but overall he believes the plan is a big step in the right direction.
The small business debate is over two parts of the tax plan.
The 70%-30% pass-through rate, which allows LLC's and similar sole-proprietor business owners to pay the 25% corporate tax for only 30%of their earnings. Ortiz would ultimately like to see a rate closer to 60-40, but said that could be worked toward after the bill is passed.
The 25% corporate tax rate currently does not include professional services, which Ortiz said accounts for 3 million of the 29 million small businesses. He'd like to see professional services included under the umbrella in the final bill, but said it's not "a reason to kill the bill."
Go deeper