ACA faces uncertainty at open enrollment deadline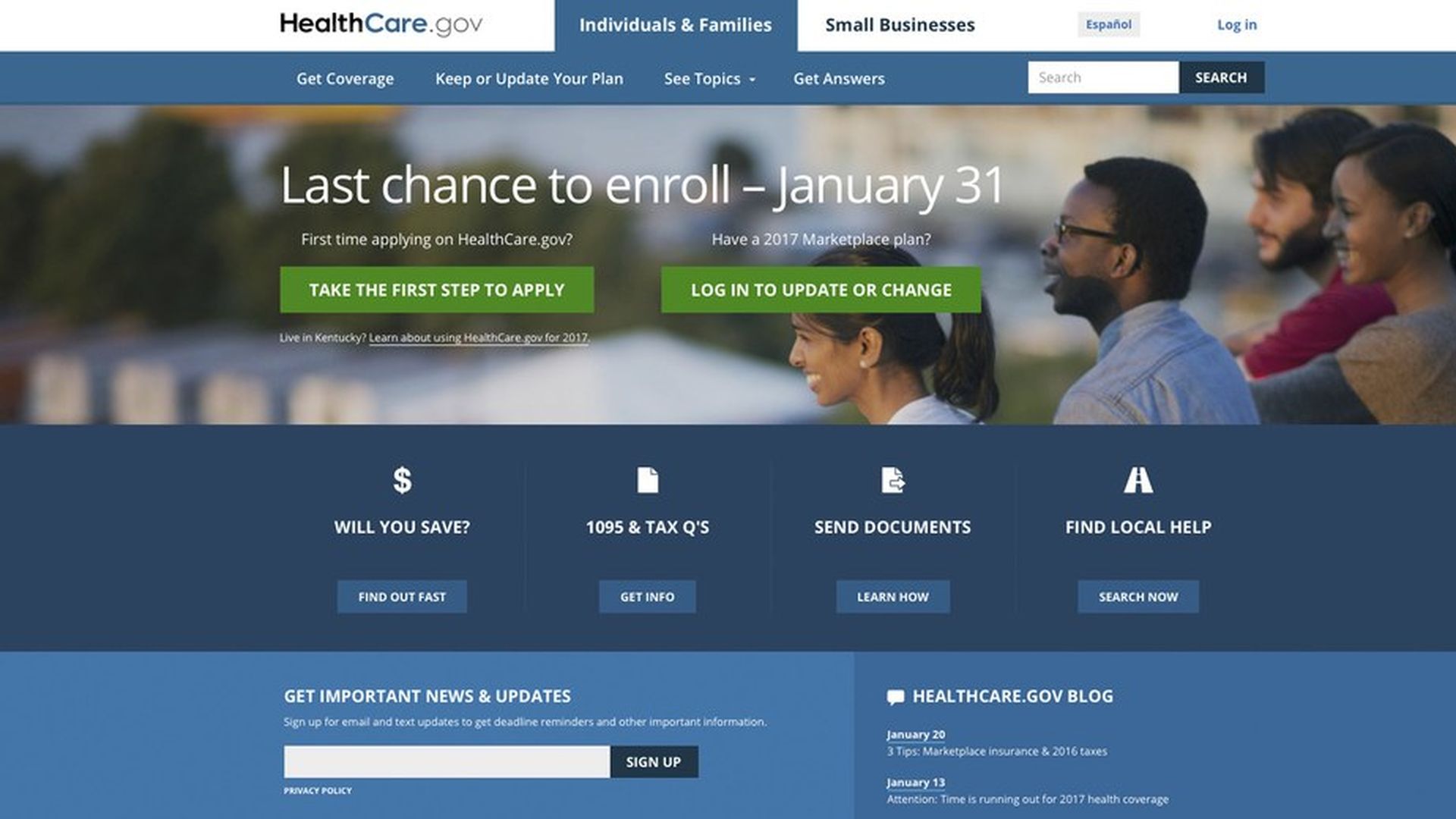 Per the NYT, the deadline for open enrollment under the Affordable Care Act brought one thing: confusion for participants. In many states, the burst of signups that normally occurs at the deadline never materialized, while others had their most productive periods yet.
Obamacare enrollments up: Alaska, New York, Texas, and Washington.
Obamacare enrollments down: Arizona, Missouri, and Florida. "Some people ask, 'What's the point if the law is going to be repealed?'" said insurance agent Emily Black Bremer of Clayton, Mo.
Go deeper