Abortion clinics & pro-choice orgs are getting cyber hacked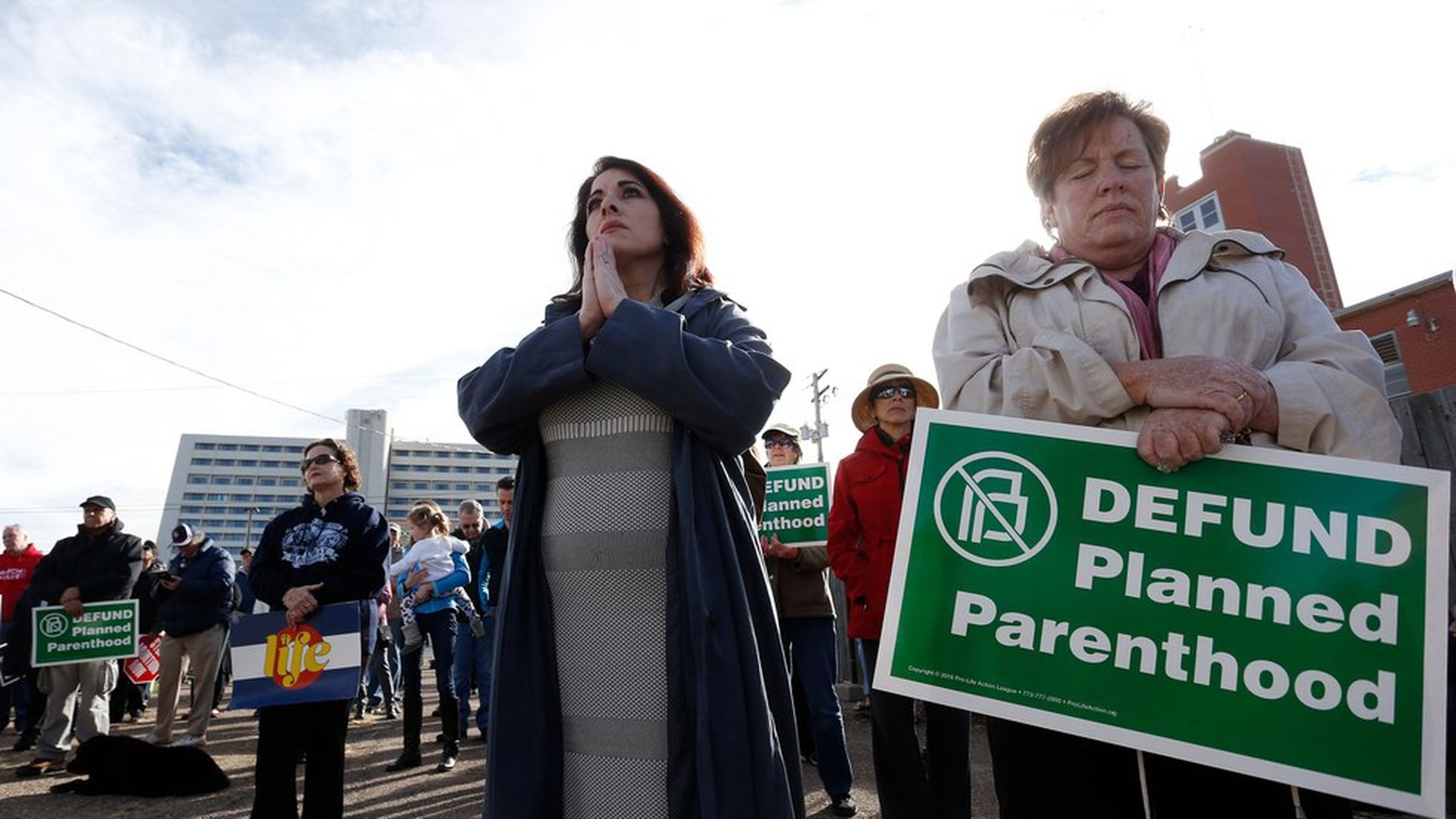 Pro-choice organizations and abortion clinics are seeing a new trend in the long-running political battle over abortion — cyberattacks on their websites, apparently from pro-life activists, Wired reported earlier this week.
Why it matters: Roe v. Wade may have been decided almost a half century ago, but the anti-abortion movement is becoming increasingly aggressive — both in legislatures around the country, and online. Pro-life organizations are used to dealing with protests. Now they're having to invest in cyber security.
Whole Women's Health: In 2013, shortly after Whole Woman's Health VP Fatimah Gifford testified in front of Texas' Health and Human Services committee, the organization saw a surge in cyber hacking attempts to their website. The hacks eventually cut off access to the website for workers for a week. A month later, hackers were able to shut down the website for an entire month, by hacking through Whole Women's Health's blog. In April, 2014, the organization participated in a lawsuit initiated by the Center for Reproductive Rights. Every time Whole Women's Health CEO Hagstrom Miller went on TV to talk about the case, Whole Woman's Health again saw a surge in hacks — one of which led to customers being rerouted to a pornographic page.
Planned Parenthood: In 2015, after the Center for Medical Progress released their secret footage claiming Planned Parenthood employees were talking about selling fetal tissue, Planned Parenthood's website was hacked along with the National Network of Abortion Funds and Abortion Care Network.
Preferred Women's Health Center: The organization which oversees four abortion clinics in North Carolina and Georgia recently had its internet and phones shut down due to a cyber attack. Its website has also been shut down on multiple occasions, APWHC administrator Calla Hales told Wired.
Go deeper with the full Wired piece.
Go deeper