Abandoned, rundown diplomatic buildings dot DC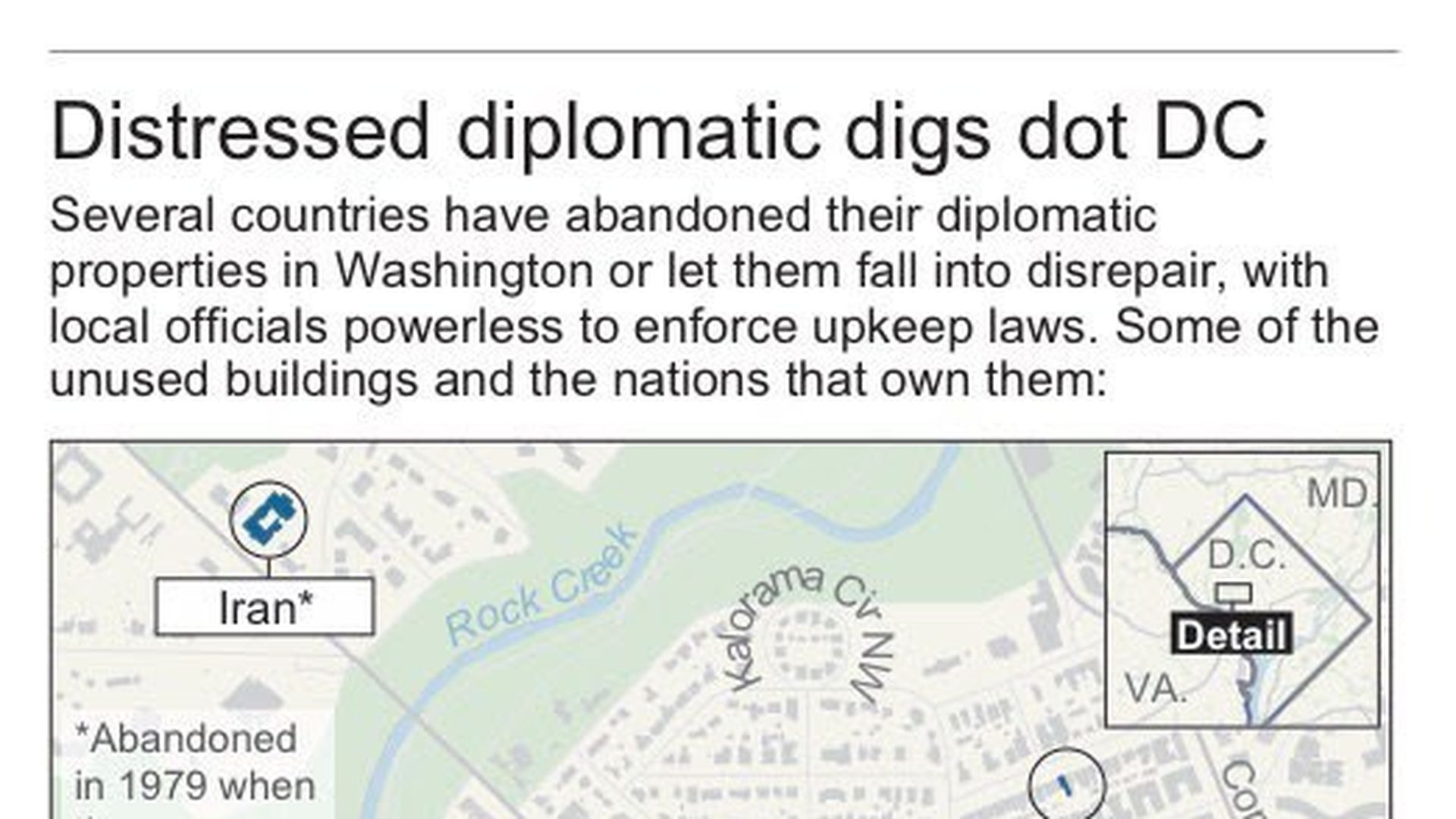 Diplomatic dumps: "[A]n only-in-D.C. phenomenon, where diplomatic protocol allows a string of abandoned buildings to fester, untouchable and tax-free," AP's Ashraf Khalil writes.
"The large building [former Pakistani consulate] at the corner of 22nd and R streets ... sticks out like a wart in the otherwise upscale neighborhood. Plywood covers the windows, sleeping bags and empty bottles litter the shuttered doorways and head-high weeds sprout through the asphalt of the empty fenced-off parking lot."
More:
"Many of these eyesores are in some of the District's most high-end neighborhoods. The Sheridan-Kalorama area, where several are located, is home to former President Barack Obama, as well as ... Ivanka Trump and ... Jared Kushner. Jeff Bezos ... recently bought a massive house there."
"The area's most recent prominent resident is Secretary Of State Rex Tillerson, whose department is responsible for making sure these diplomatic properties are maintained."
Go deeper