A son is making a chatbot of his dying dad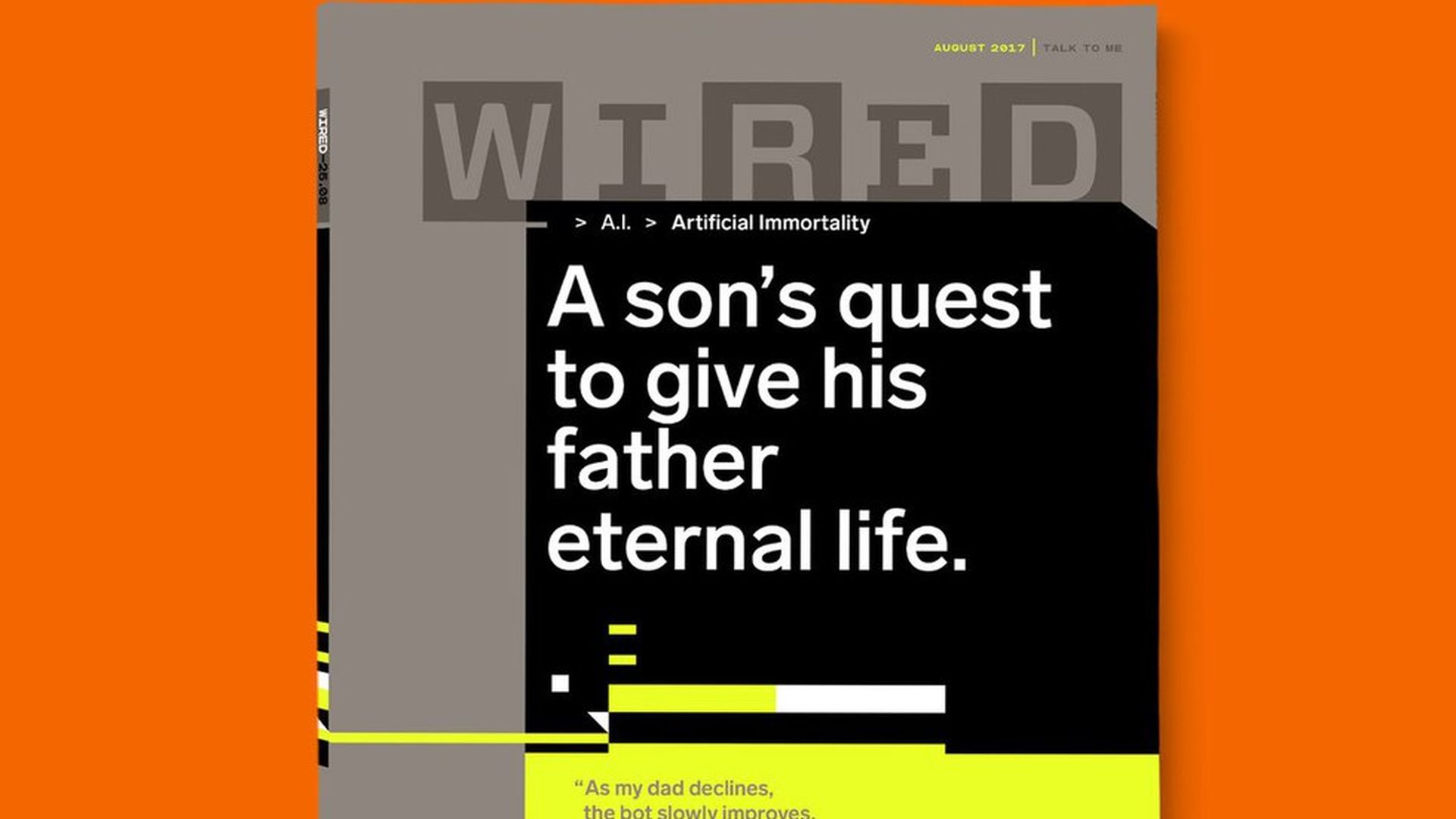 WIRED's August cover story is the personal account of writer James Vlahos' quest to give his dying father eternal life by creating a chatbot of him, per a release:
"Vlahos has long been interested in conversational computing. Even as an 11-year-old, he was fascinated with an early chatbot prototype that ran on a Commodore PET computer at his local library. He's also currently at work on a book about conversational computing."
"[W]hen Vlahos' father received a cancer diagnosis in April 2016, the idea of creating a chatbot of his father popped into his mind almost immediately."
He writes: "I dream of creating a Dadbot — a chatbot that emulates not a children's toy but the very real man who is my father. And I have already begun gathering the raw materials: those 91,970 words [in a binder] that are destined for my bookshelf."
"The story follows Vlahos through the last few months of his now-deceased father's life, while [the writer] learns how to code for the decision-tree responses of a chatbot and navigates the moral and emotional responses of his mother, siblings, wife and sons, as he creates Dadbot."
Go deeper