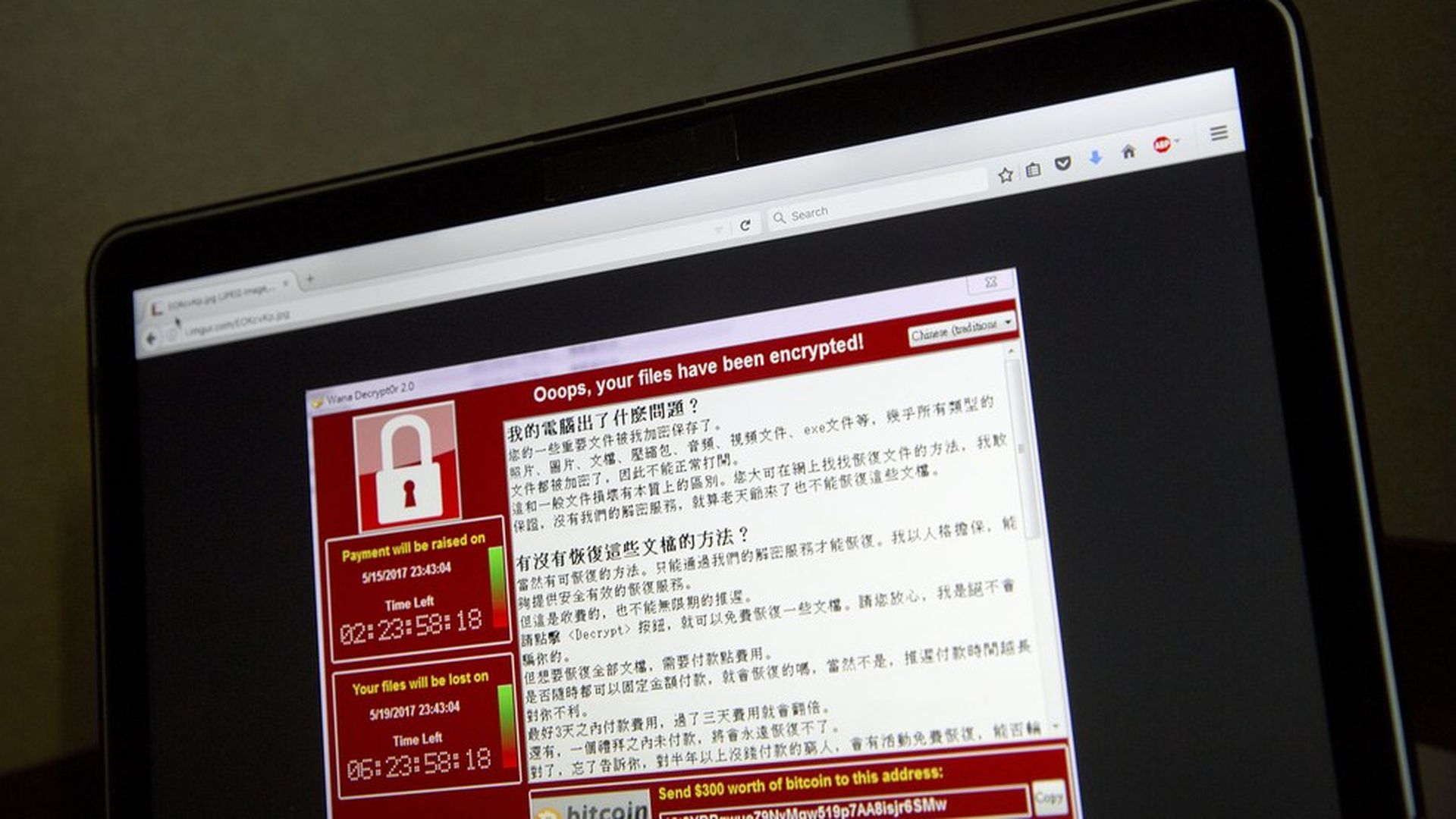 Forget President Trump's Twitter terrorism against big media companies. The real and urgent web-world threats that could truly bring down a New York Times or CNN are the escalating cyberattacks targeting media and the companies they rely on.
Why it matters: The entire digital ecosystem is far more vulnerable to cyberattacks — and far more ill-prepared to respond — than we realize. "A large part of this too comes from the fact that media companies are not at all prepared for these threats and the impact isn't always obvious until it's too late," says Asaf Cidon, CEO of cybersecurity firm Barracuda networks.
Last week, WPP, the global ad agency, and its subsidiary agencies were forced to shut down after a ransomware attack made their systems completely inoperable.
The day after the attack, Fastly, a content distribution network that acts as a backup for several mainstream media sites, like Reddit, The New York Times and Axios, went down due to an unrelated technical malfunction, leaving client websites vulnerable as a global ransomware attack was in motion.
In April, Google and Facebook, the two biggest tech giants globally, announced that they were the subject of a phishing scam worth over $100 million. And they have way better tech and security than conventional media companies.
Last October, a DDOS (bot-based) attack shut down half of the internet, including major media companies, like the Guardian, CNN and Twitter.
Even more pressing: As media organizations become more centralized through consolidation, security experts and safeguards get moved up the chain from the local level to far-flung city headquarters, leaving local outlets more vulnerable.
Be smart: Bone up on phishing attacks (a common and effective cyber-scam used to gain access to sensitive data through harmless click-here emails). Google sent journalists precautionary warnings of state-sponsored phishing attacks earlier this year.
Go deeper