A glimpse into Uber's growing concerns over Alphabet rivalry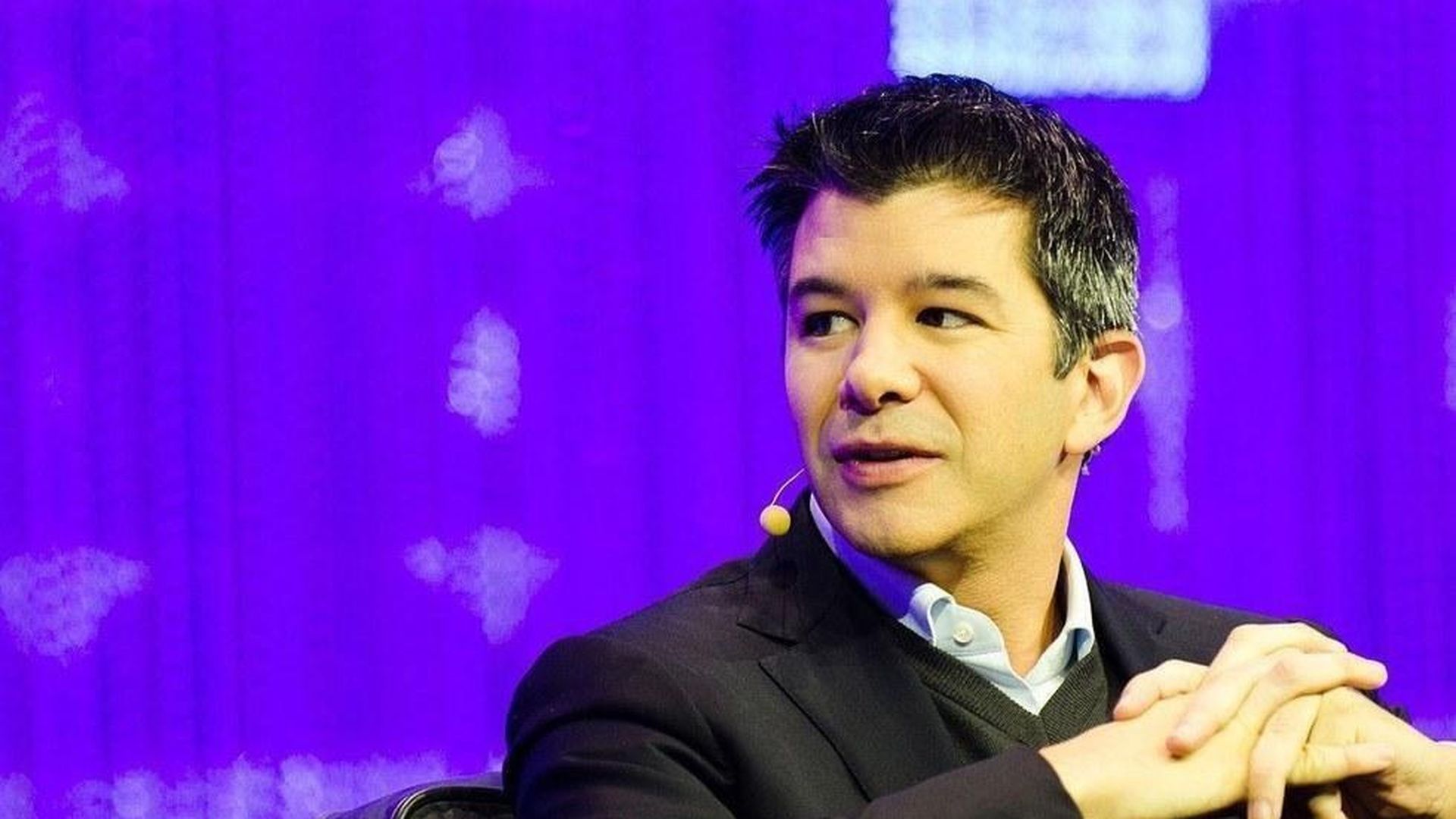 Alphabet chief legal officer David Drummond quietly resigned from Uber's board of directors in the summer of 2016, but concerns within Uber over a growing rivalry with Alphabet began at least at least a year and a half earlier, according to new court documents.
From Uber CEO Travis Kalanick to Drummond in a March 2015 email:
Without any dialogue we get pushed into the assumption that Google is competing in the short term and has probably been planning to do so for quite a bit longer than has been let on. I hope I'm wrong here, just need to do a meeting with Larry ASAP to get clarity and mutual understanding of how to do a proper partnership here.
Why it matters: The two companies are currently embattled in a messy lawsuit over allegations that Uber stole trade secrets from Alphabet's self-driving car unit. They initially began as partners when Alphabet's VC arm invested in Uber and Drummond took a board seat.
Timeline:
August 2013: GV (formerly Google Ventures) leads Uber's Series C funding round, with Drummond joining the board.
June 2014: GV participates in Uber's Series D funding round.
December 2014: Kalanick forwards a column from The Information about the companies' growing rivalry to two other Uber executives.
January 2015: Kalanick asks Drummond about an Alphabet executive's recent public comments about eventually debuting an "Autonomous Vehicle ridesharing service."
March 2015: Kalanick asks Drummond if rumors are true that Alphabet is planning to soon roll out a self-driving car service, and asks again to finally meet with Alphabet CEO Larry Page, adding that Page seemed to have been avoiding him for months.
Late 2015/early 2016: Uber begins to meet with an Alphabet self-driving car employee about potentially working with his soon-to-be founded startup (eventually named Otto).
February 2016: Uber drafts a term sheet in preparation to acquire Otto.
May 2016: Navigation app Waze, own by Alphabet, begins testing a carpooling service.
August 2016: Drummond resigns from Uber's board. Uber acquires self-driving truck startup Otto.
February 2017: Alphabet's self-driving car unit, Waymo, sues Uber over alleged trade secret theft.
Go deeper