5 people invited to testify about Russian interference in the election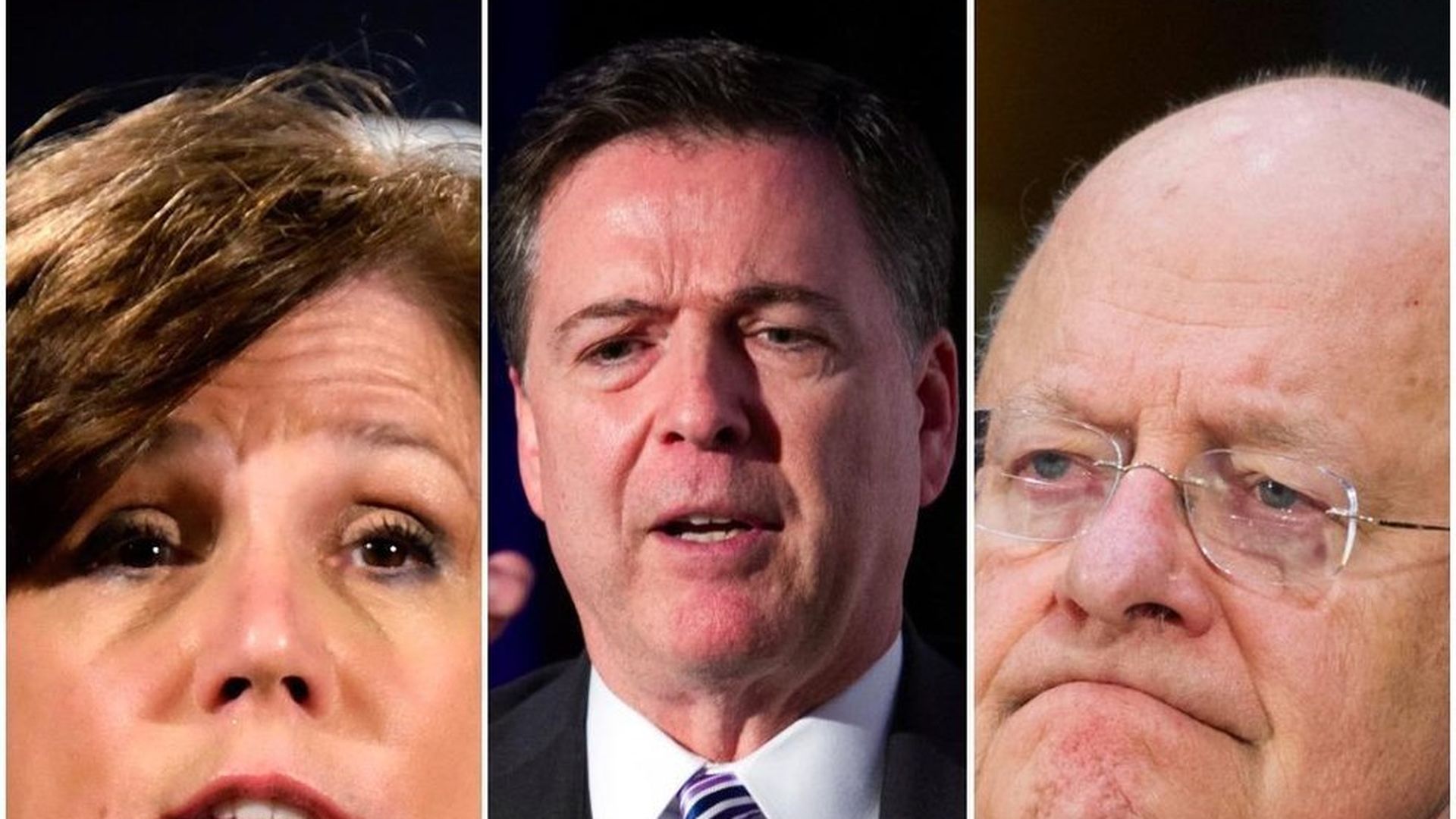 The House Intelligence Committee sent two letters Friday inviting five people to testify before the committee related to their investigation of Russian interference during the 2016 presidential election.
The guest list:
James Comey, FBI director
Mike Rogers, NSA admiral
John Brennan, CIA director
James Clapper, director of national intelligence
Sally Yates, former deputy attorney general
Why this matters: These are the first public hearings (though one will be a closed session) related to the investigation of Russian hacking, which many speculate was ordered by Vladmir Putin to help Donald Trump's campaign.
On the Twitters: "The 'Intelligence' briefing on so-called 'Russian hacking' was delayed until Friday, perhaps more time needed to build a case. Very strange!" Trump wrote on Jan. 3.
Don't forget: On Jan. 6, Clapper, Comey and Brennan briefed Trump on the intelligence committee's unofficial findings, relaying the message that the CIA, FBI and NSA believed "Putin ordered an influence campaign in 2016 aimed at the U.S. presidential election. Russia's goals were to undermine public faith in the US democratic process, denigrate Secretary Clinton, and harm her electability and potential presidency."
Save the date: May 2. Comey and Rogers were invited to appear at a closed hearing, while Brennan, Clapper, and Yates were invited to an open hearing.
Go deeper