24 hours in the twisted Trump show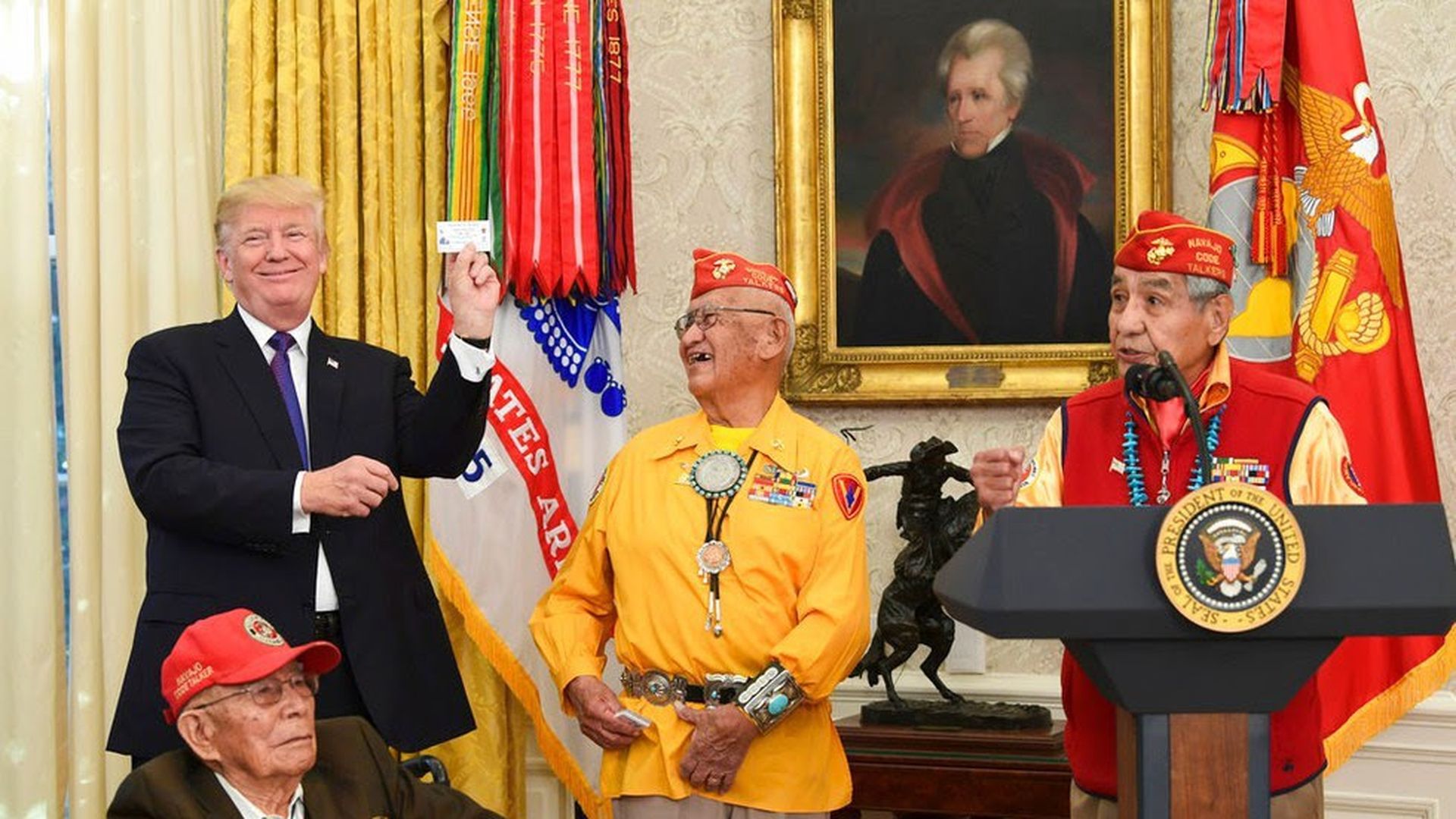 Sometimes you don't need a lede. Ya just let the reality speak for itself:
President Trump refers to Sen. Elizabeth Warren as "Pocahontas" at a celebration of Native American war heroes. Read this one twice, folks.
She goes on MSNBC (twice) to call it a "racial slur," and say he can't "shut me up."
The President of the United States proposes a Fake News pageant: "We should have a contest as to which of the Networks, plus CNN and not including Fox, is the most dishonest, corrupt and/or distorted in its political coverage of your favorite president (me). They are all bad. Winner to receive the FAKE NEWS TROPHY!"
Two people claimed to run the Consumer Financial Protection Bureau. White House Office of Management and Budget Director Mick Mulvaney showed up carrying a shopping bag from Dunkin' Donuts, and his staff posted pictures of him at work. Leandra English, "the agency's other acting director, sent an all-staff email." (Updated)
The legal and political fight continues into the wee hours. At 12:10 a.m., the Justice Department emailed us: "Filing in CFPB case."
Trump attacks CNN International.
Wolf Blitzer vows: "[W]e will never bend or break."
Sound smart: What a dumb waste of another day. I'm sure Day 313 will be better.
Go deeper