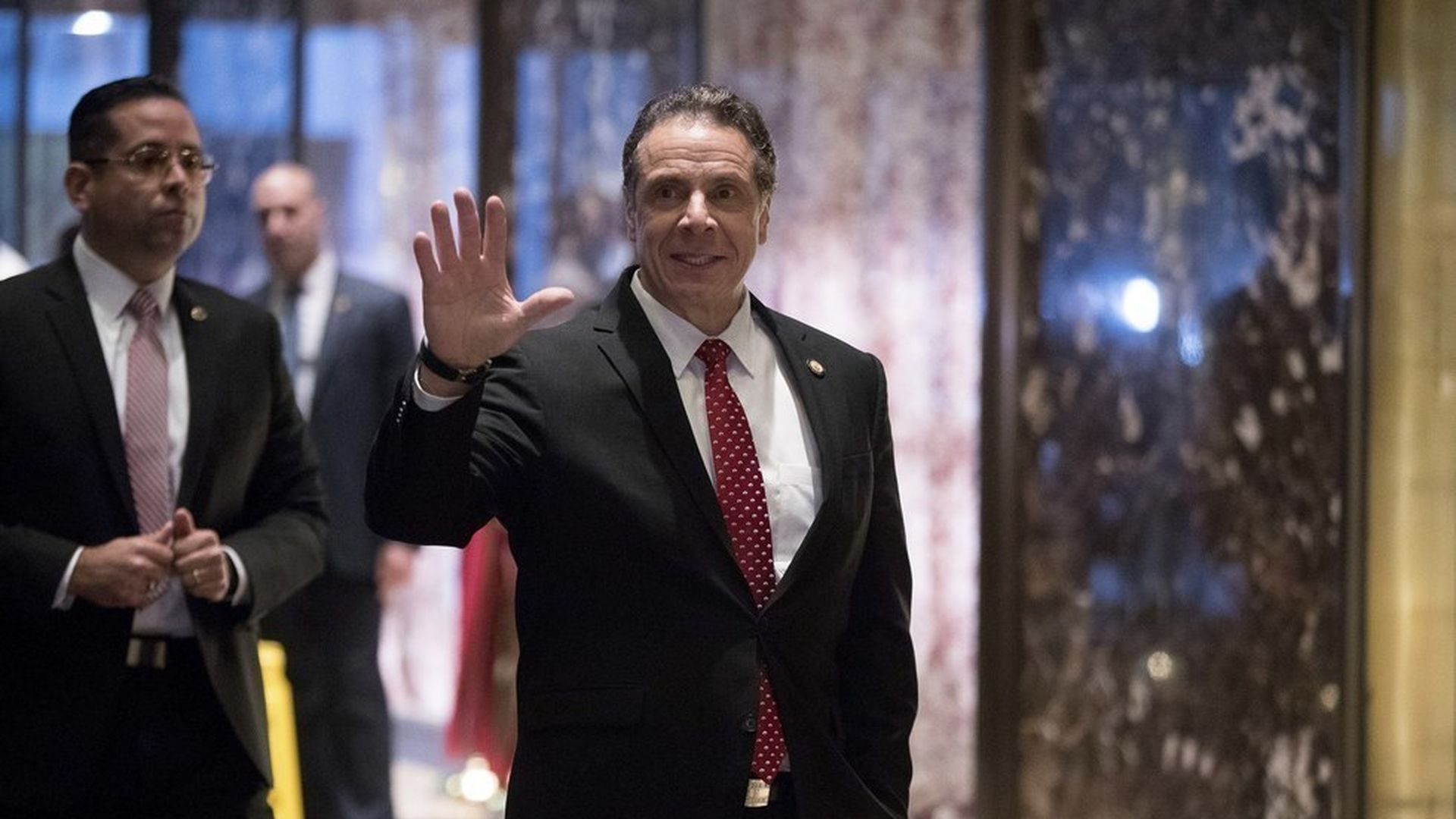 "Cuomo takes key step toward launching presidential campaign"— N.Y. Post's Aaron Short: New York Gov. Andrew Cuomo "has hired two Florida fundraisers, a sign he's building a national network ... The two consultants — one is former Hillary Clinton money man Jon Adrabi — will help plan events and build relationships with Democratic donors in the key swing state."
Cory Booker to Jake Tapper on CNN's "State of the Union": "This is a toxic environment that is being created right now. And I don't care who you are: If you consider yourself a leader, your obligation is getting up and doing something about it — and lead with love, and not appealing to peoples' darker angels."
Tapper: "Are you going to try to take this further than the United States Senate?"Booker: "No ... [I]f you're a senator thinking about being president, you're often not a very good senator."
Go deeper