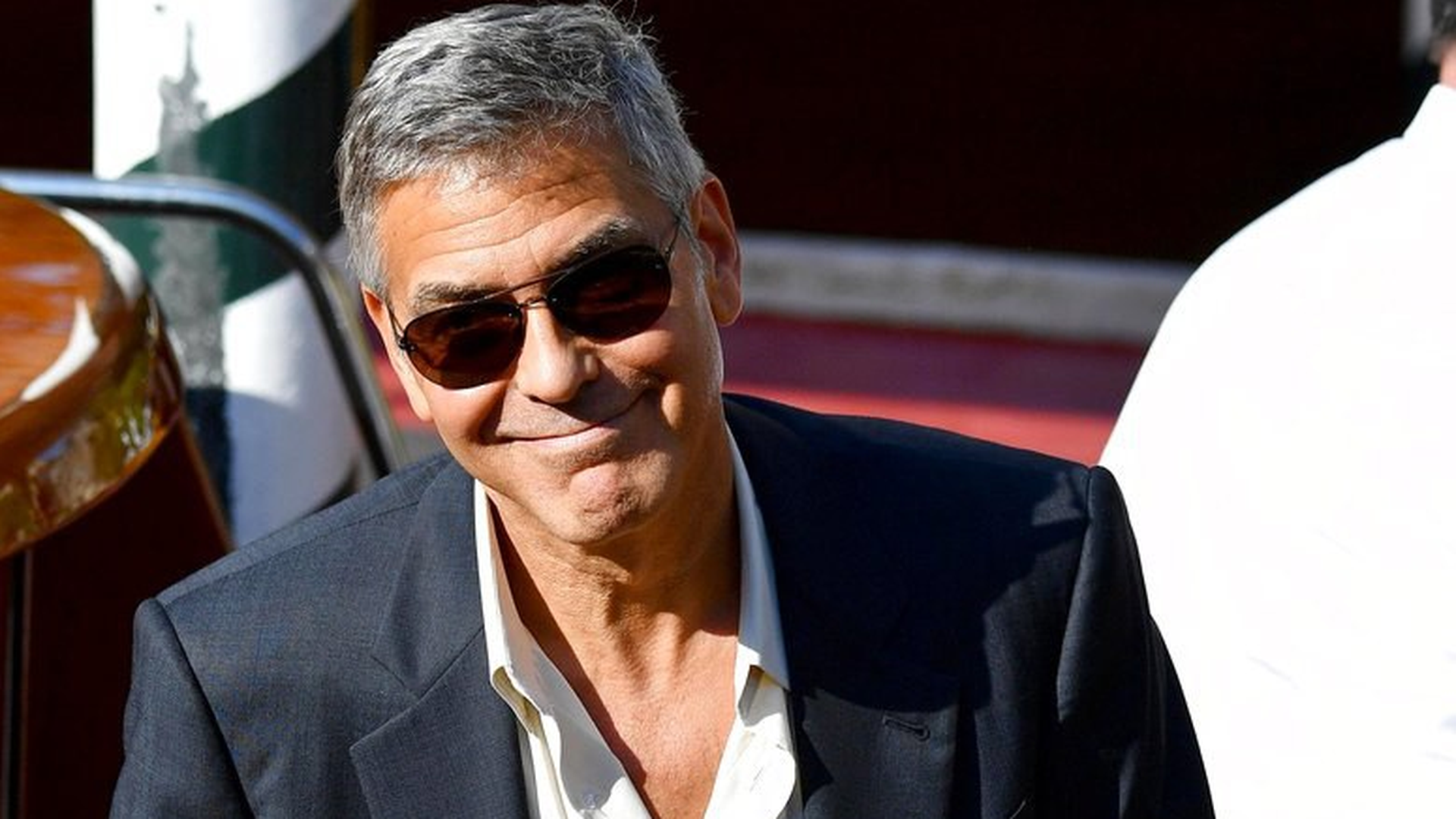 We told you Friday that 2020 hopefuls are beginning to put out feelers to potential staff and donors. The N.Y. Times' Ken Vogel and Rachel Shorey find a clear "shadow campaign," although the players remain coy:
"Aides to Senator Kamala Harris of California say that her fund-raisers in Martha's Vineyard and the Hamptons this summer have been all about helping Democrats in 2018. Former Vice President Joseph R. Biden Jr.'s allies say his new political group is building an email list so he can communicate directly with his supporters about the future of the party and the country. And Representative Tim Ryan of Ohio says he has been traveling to Iowa and New Hampshire in part because 'I like being out around the country.'"
Two potential candidates who are being closely watched in both parties:
George Clooney says at the Venice Film Festival that "Suburbicon" — a satirical film noir he directed, starring Matt Damon and Julianne Moore — is an angry movie for an angry U.S.: "A lot of us are angry — angry at ourselves, angry at the way that the country is going, angry at the way the world is going." (AP)
The Boston Globe front-pages a feature on religion as a "constant part of Elizabeth Warren's life": "Warren ... doesn't have a home church she regularly attends, but she frequently visits a variety of houses of worship — including many African-American churches — around the state."
Go deeper