Sarah Sanders floats book titles for Scaramucci, Conway and more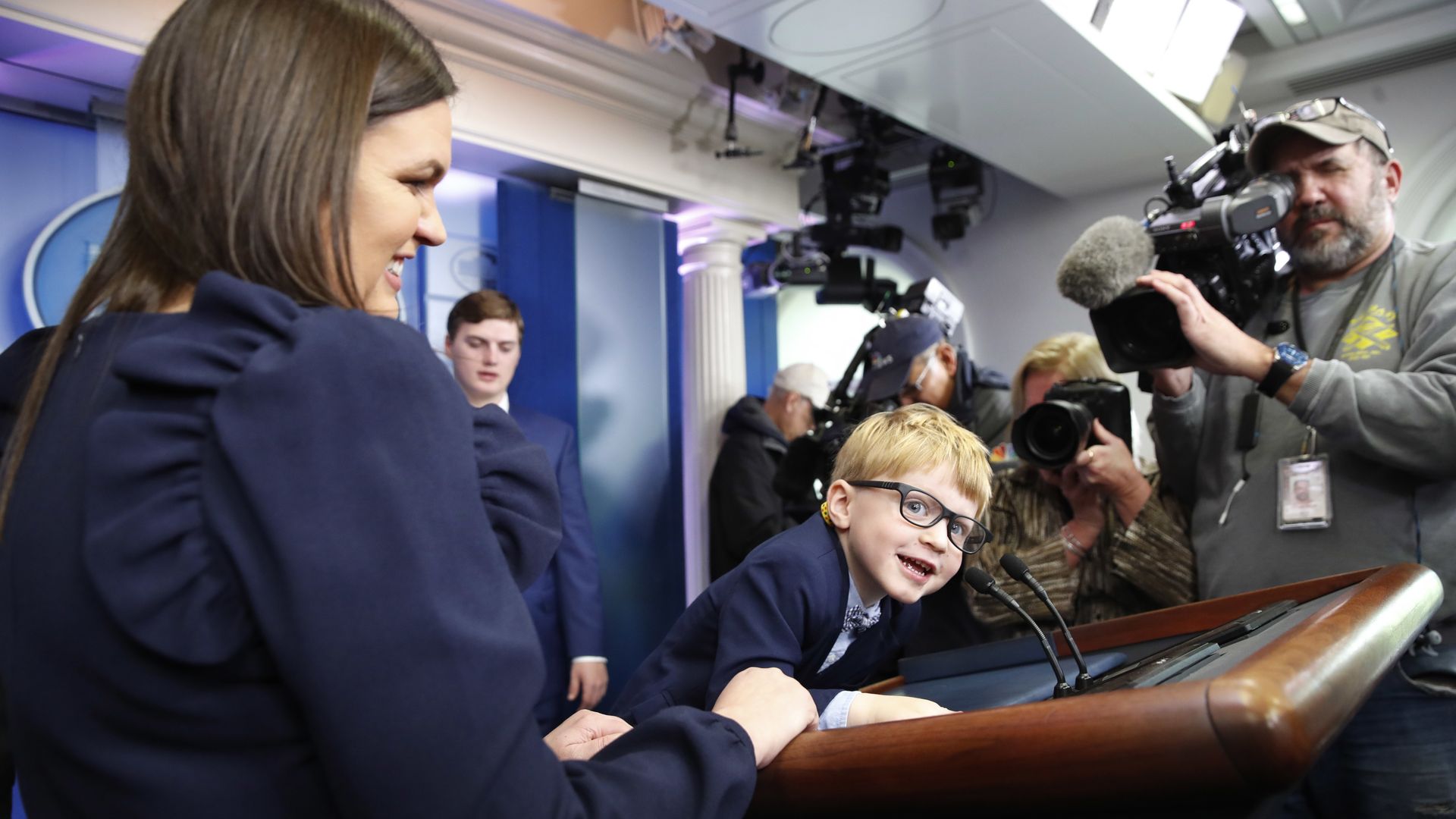 Sarah Sanders' "Top 10[ish] titles that could have come from the first year of the Trump administration," as read by the White House press secretary at the White House Correspondents' Association holiday reception on Thursday night at the J.W. Marriott, which drew several West Wing officials:
"Off the Record," by Anthony Scaramucci
"An Insider's guide on the Hatch Act," by Kellyanne Conway, with foreword by Walter Shaub
"Please Call on Me," by Brian Karem
"Covfefe: The True Meaning," by Everyone That Needs to Know
"The Great Refrigerator Heist," by Sean Spicer
"Fifty Shades of Gray," by John Roberts
"Moving Markets," by Brian Ross
"The Lizzas and the Scaramuccis: A Generational History"
"Gaggling with Gidley," with a foreword by Justin Sink
"The Joy of Baking," co-authored by Sarah Sanders and April Ryan
"Selling Out," by Carol Lee, Mike Memoli and Vivian Salama, who all joined NBC News in a single staff memo.
"Oval Office Art," by Zeke Miller
"How I overcame Cosmopolitan Bias," by Jim Acosta.
Go deeper