Australia officially legalizes same-sex marriage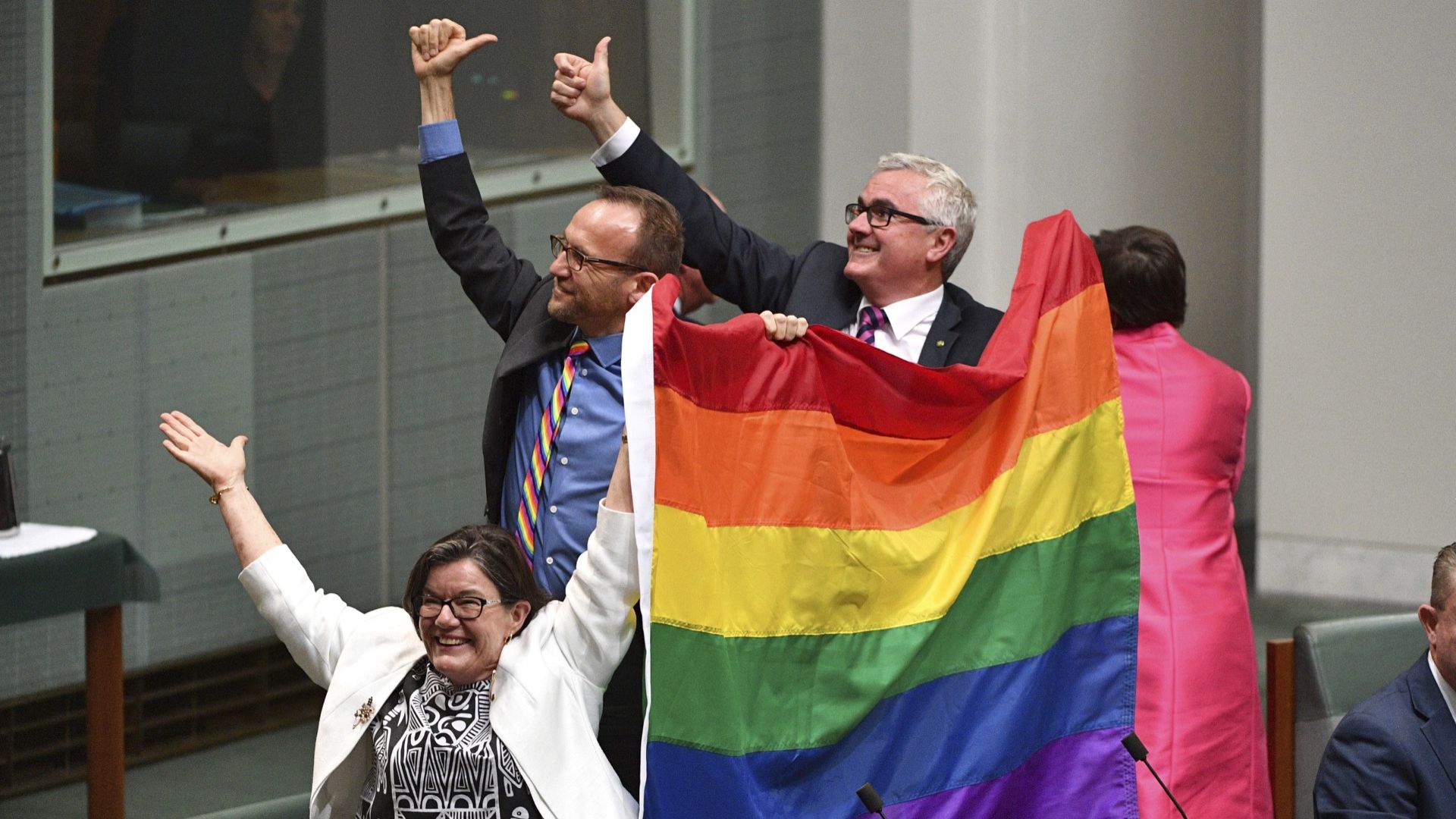 Same-sex marriage is now legal in Australia, The Sydney Morning Herald reports. Australia is the 26th country to legalize same-sex marriage.
The House of Representatives passed the legislation just before 2 a.m. ET. So now both houses of Parliament have agreed.
LGBTQ couples can lodge their notice of intent to marry beginning Saturday.
Weddings begin early next year: "After royal assent and other formalities, the law will likely take effect in about a month, with the first weddings expected about a month later."
Go deeper