How Democratic support for Conyers and Franken fell apart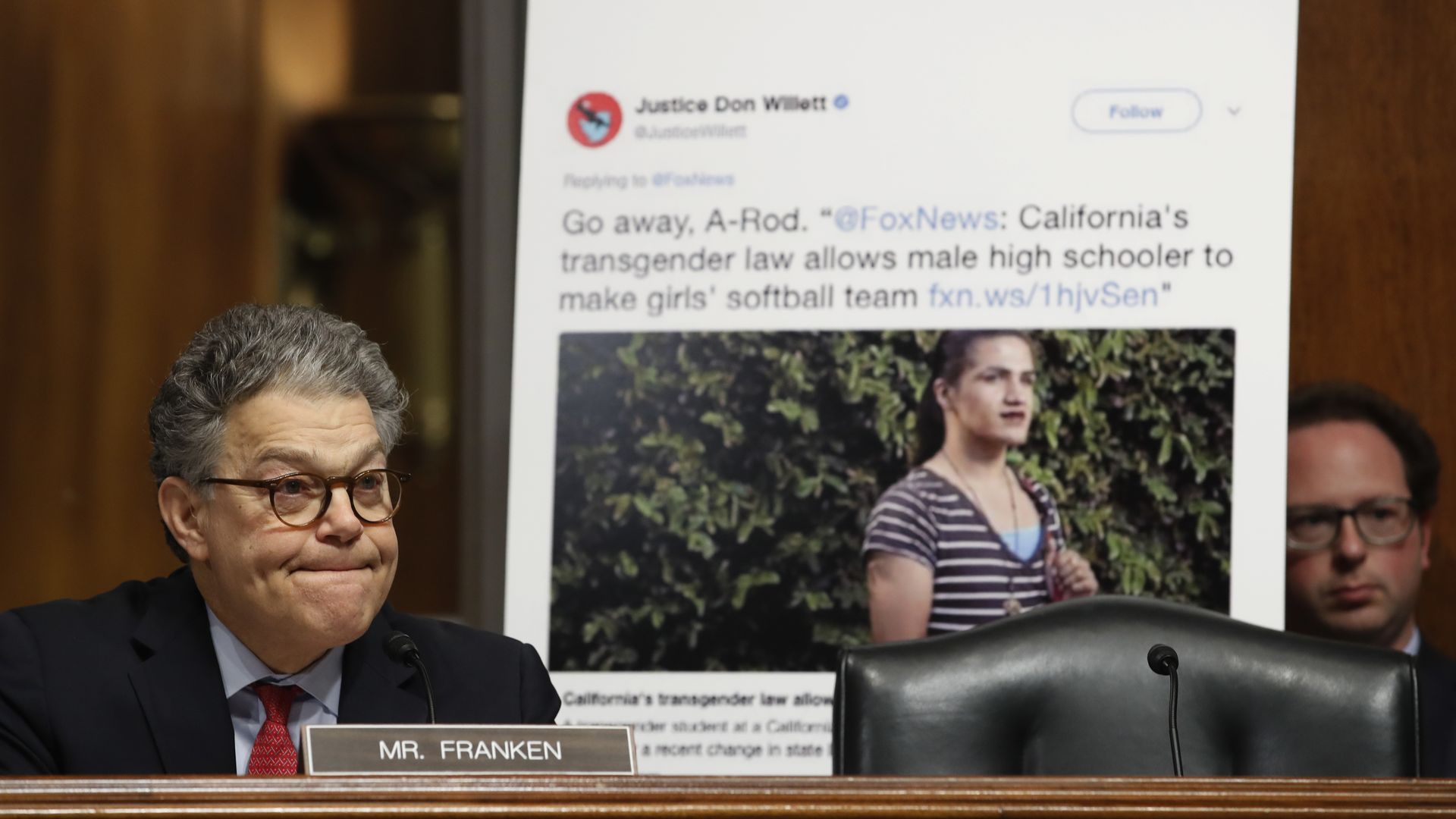 Rep. John Conyers and Sen. Al Franken have both been accused of sexual misconduct by numerous women in the past few weeks. Conyers resigned yesterday, and now it looks like Franken could resign amid mounting calls for him to do the same.
Why it matters: These timelines felt slow in 2017. But a sitting lawmaker was pushed out of the House, and a powerful senator faces the same in the Senate.
The Conyers timeline:
Nov. 20 first allegations surface
Nov. 22 Rep. Kathleen Rice becomes the first Democratic member, House or Senate, to call on Conyers to resign; she's followed by Dem Reps. Joe Crowley and Tim Ryan
Dec. 5 Conyers resigns
The Franken timeline:
Nov. 16 first Franken allegation surfaces
Nov. 27 Rep. Rice calls on Franken to resign; she's followed by Republican Sen. Marco Rubio, Dem Reps. Joe Crowley and Tim Ryan
Dec. 6 Democratic senators call on Franken to resign
Go deeper